For International Women's Day, we spoke to Dyana Permata Sari who works in the Bukit Tigapuluh ecosystem with the Frankfurt Zoological Society (FZS). She is the Assistant Manager of the Wildlife Protection Units (WPU), having worked with FZS for seven years, since 2015.
In the beginning Dyana started as a database manager and volunteer, and over the years she has demonstrated her leadership skills. Now, as the Assistant Manager for the WPU, she manages teams of rangers who patrol and monitor the Bukit Tigapuluh ecosystem.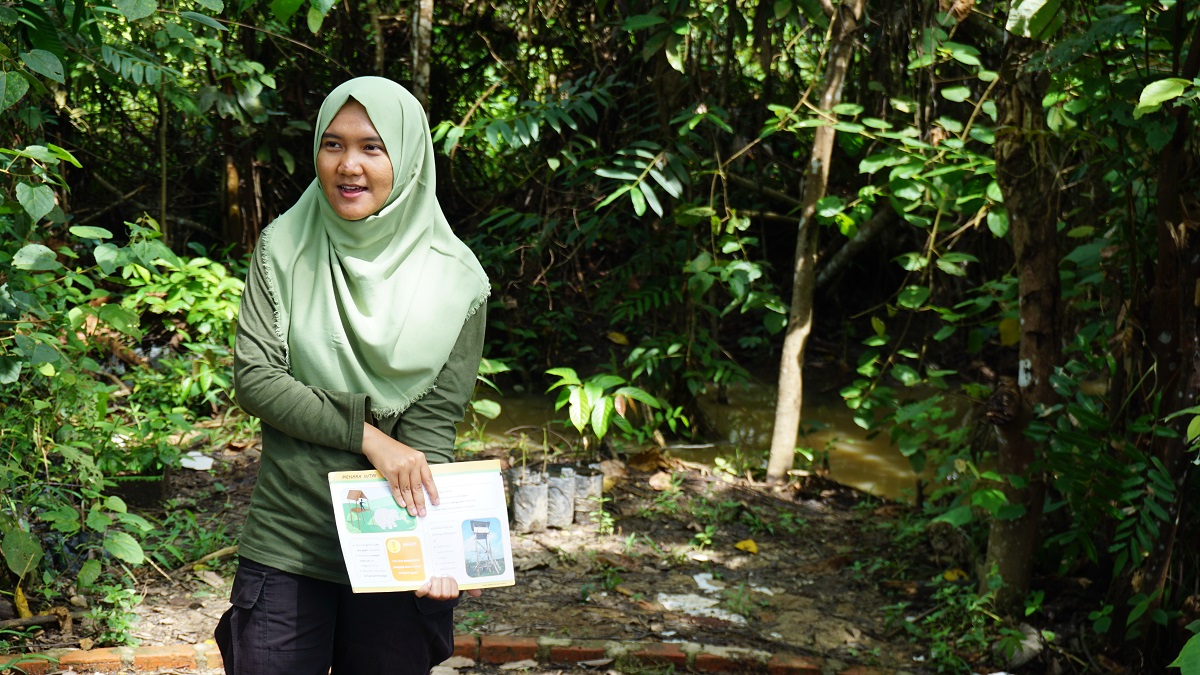 What do you do in your job?
Currently I am managing the database, but in addition I also brief and debrief ranger teams before and after they have gone out into the forest to patrol for illegal activities such as poaching, snares and illegal logging. Furthermore, I work with local communities and educate them about tigers, how to decrease conflict, using various education tools (such as posters, training etc.)
What training did you undertake?
I studied Agriculture Science / Natural Science, though during my studies I often did projects together with local people and social science projects. When I started at FZS, I was a volunteer in the beginning. I tried the job first for three to four months, developed posters and organized community meetings and education sessions for school children so they can learn about wildlife and conservation. That's how I started, and this is still part of my job today.
What are some of the challenges you face as a woman working in conservation?
If it comes to challenges, they start with myself and the culture here, where it is unusual to see women working in the field and together with men. That's where I had to adapt first, but after some time the locals became friends and did not care about my gender much, although there are of course limits. Later, I often went to the field driving a motorbike myself, through difficult road conditions, with mud and over dirt roads. This is very different from what you would be used to in the city.
What are the main challenges for conservation and what is your hope?
The main challenge for our conservation work is the small size of the habitat left, which should be the home for wildlife. This habitat is often converted to agriculture land and other human activities. That is where friction between local people and wildlife arises and increases from.
My hope is that we continue to work hard to protect wildlife and their habitat.
So do we Dyana! With committed, dedicated women like you leading teams across Indonesia, we know this hope can become a reality.