Thanks to funds donated by our wonderful supporters, we've been able to form a new Tiger Patrol Team for West Sumatra!
Our partner Centre for Orangutan Protection, who have years of experience in wildlife rescue, was invited by the local government authority - the West Sumatra BKSDA - to develop the 'Tiger Friendly Nagari' project. The focus of Tiger Friendly Nagari is to reduce conflict between the people in the villages and tigers in the nearby forest, and to improve overall conservation in the region.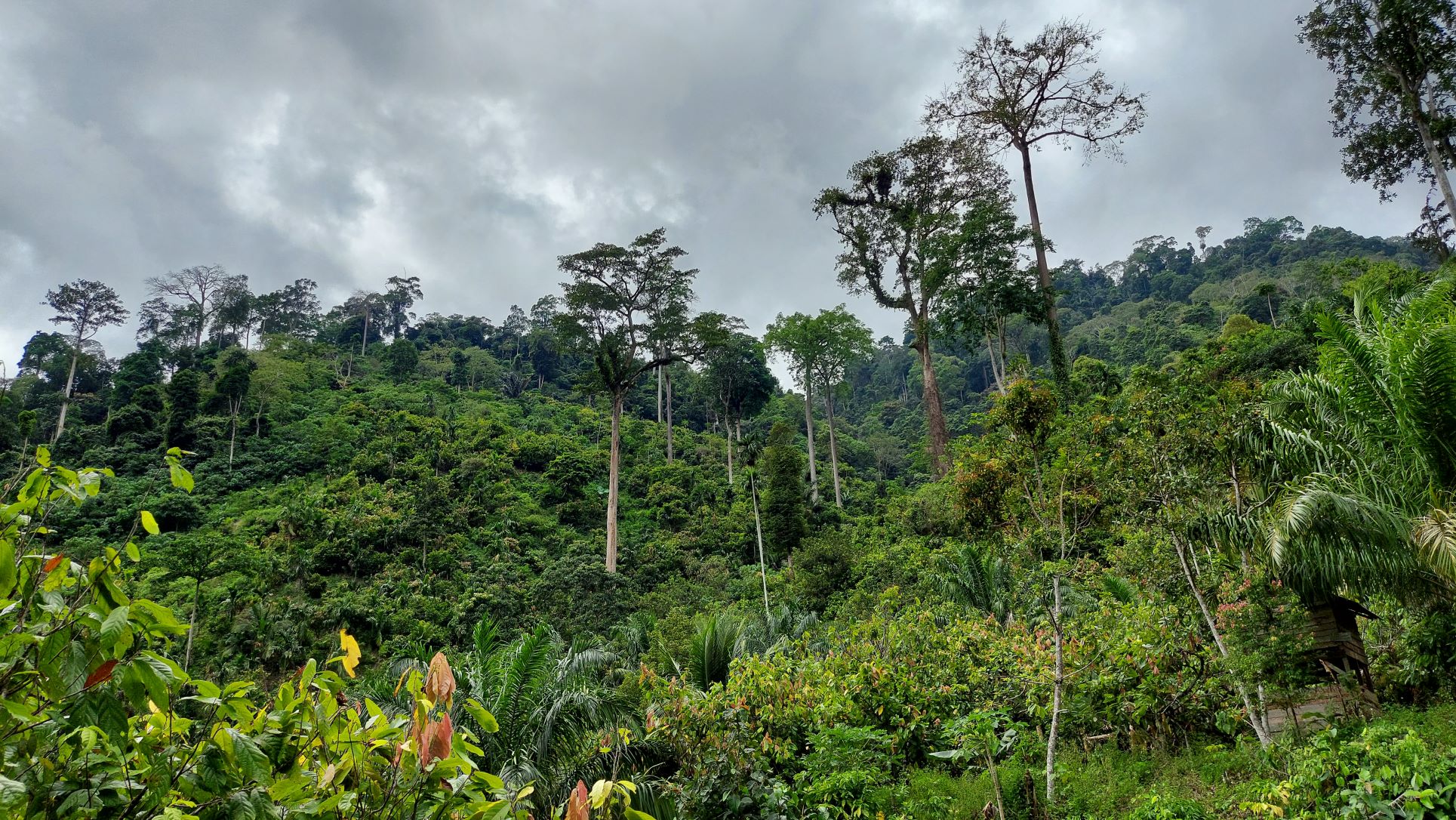 Above: Some of the forest our rangers will patrol
At the start of the year, we carried out some education among community members and school children, as well as networking, assessment of issues, and liaison with stakeholders, including local police and local government officials. In these meetings, our team conveyed information about the activities they had planned for the Tiger Friendly Nagari. They achieved a high level of support from the stakeholders as there have been many conflicts in the area between humans and tigers.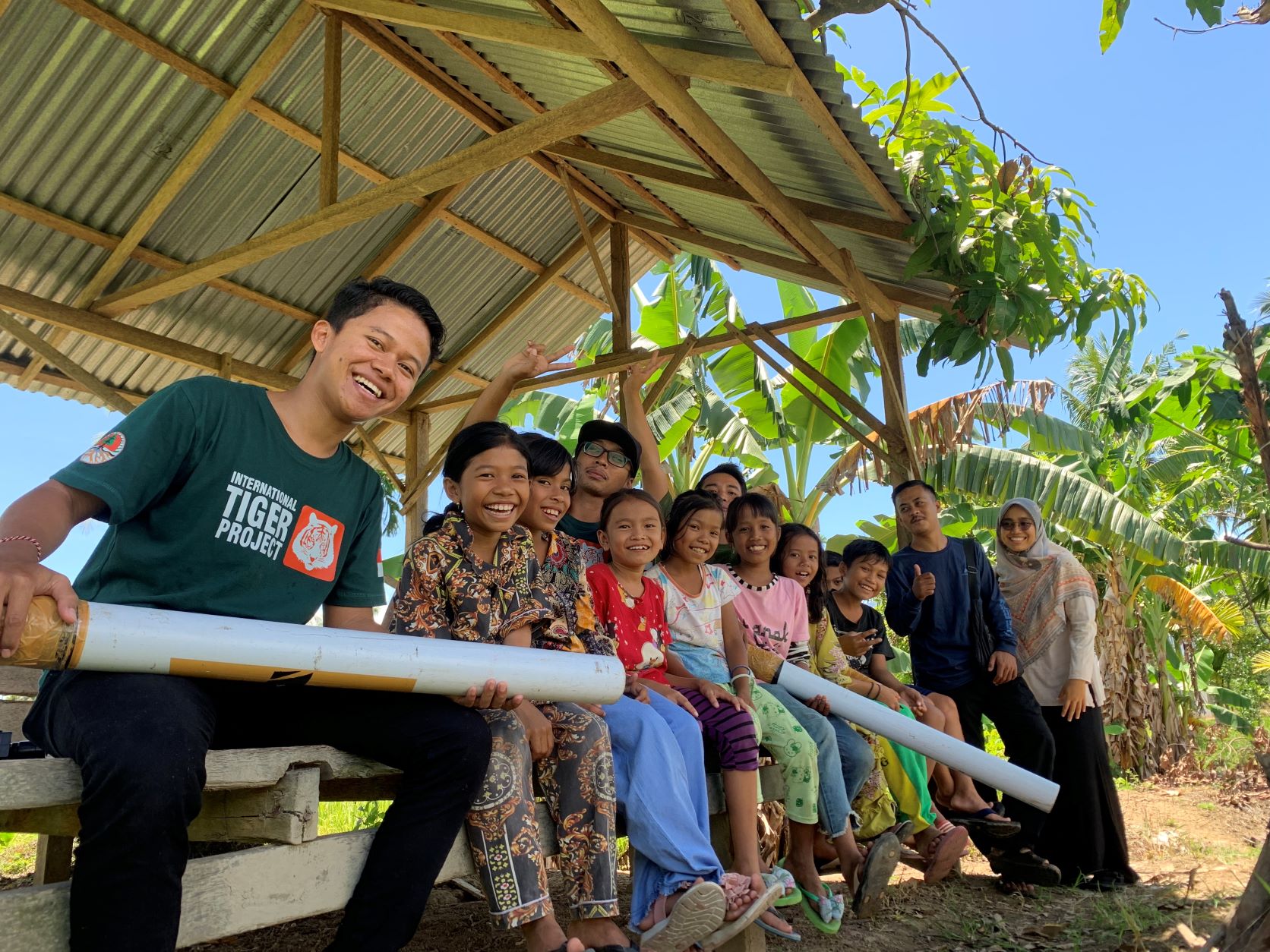 Above: Iqbal, our team leader, with some of the local school children
And now, thanks to our supporters, we've raised the funds to recruit the Tiger Team to patrol the forest and capture data about tigers in the area! The team leader is Iqbal, one of our most experienced rangers. The other rangers have been selected from the local villages and were recommended by the head of the village.
Iqbal recently put the new recruits through their paces during training and patrol simulations. Training and working with local communities is one of the key ways to increase tiger protection in the area. When we employ locals, they translate the information and training they've heard into conversations with their friends, family and other contacts.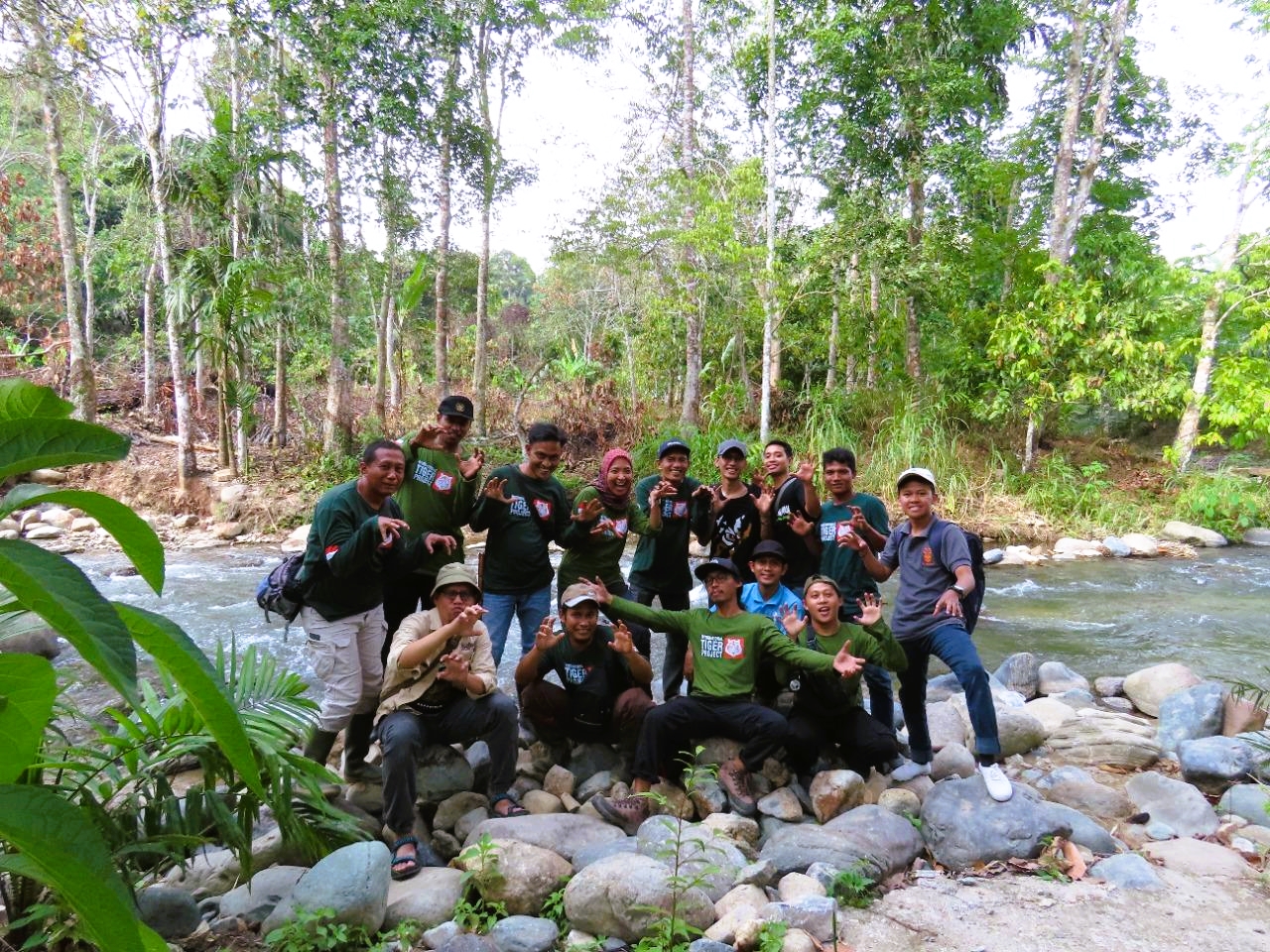 Above: the new Tiger Team during their recent training
The people of Nagari Sontang generally make a living as farmers and traders, with crops including rice, cocoa, coffee, areca nut, and palm oil. And now a number of families will benefit through this new economic opportunity. By providing a reliable wage for local people, the villagers are less likely to rely on activities like logging and hunting for income. It's a win-win-win for all - especially the tigers of Nagari Sontang!
You can help us continue to fund this brand new team of rangers. Although they've been recruited and are ready to start patrolling, we need ongoing support to ensure we can fund this team going forward. Please consider a donation today.
Below you can see Iqbal and one of the rangers at a cocoa plantation, as well as one of the GPS trackers that the rangers will use in their patrols.