This year as we celebrate International Women's Day, we want to shine a spotlight on some of the amazing women who are working to save Sumatran tigers across the island of Sumatra.
Women work in every role and at every level of the projects we manage and support. They're breaking into traditional male roles, performing at the highest level of their field, and leading and developing new organisations that are changing the face of conservation. All these women are strong role models for other women and girls in the communities they work among.
Forum Konservasi Leuser (FKL)
Our partner FKL is at the forefront of rescuing Sumatran tigers from conflict situations. They are often called on to support communities, set up box traps to capture at-risk tigers, and remove the tigers away from conflict with communities. They also work with local authorities, communities and vets to care for and release the tigers into protected forests. In the image below you can see two women involved in a medical examination during a recent rescue of a tiger in North Sumatra.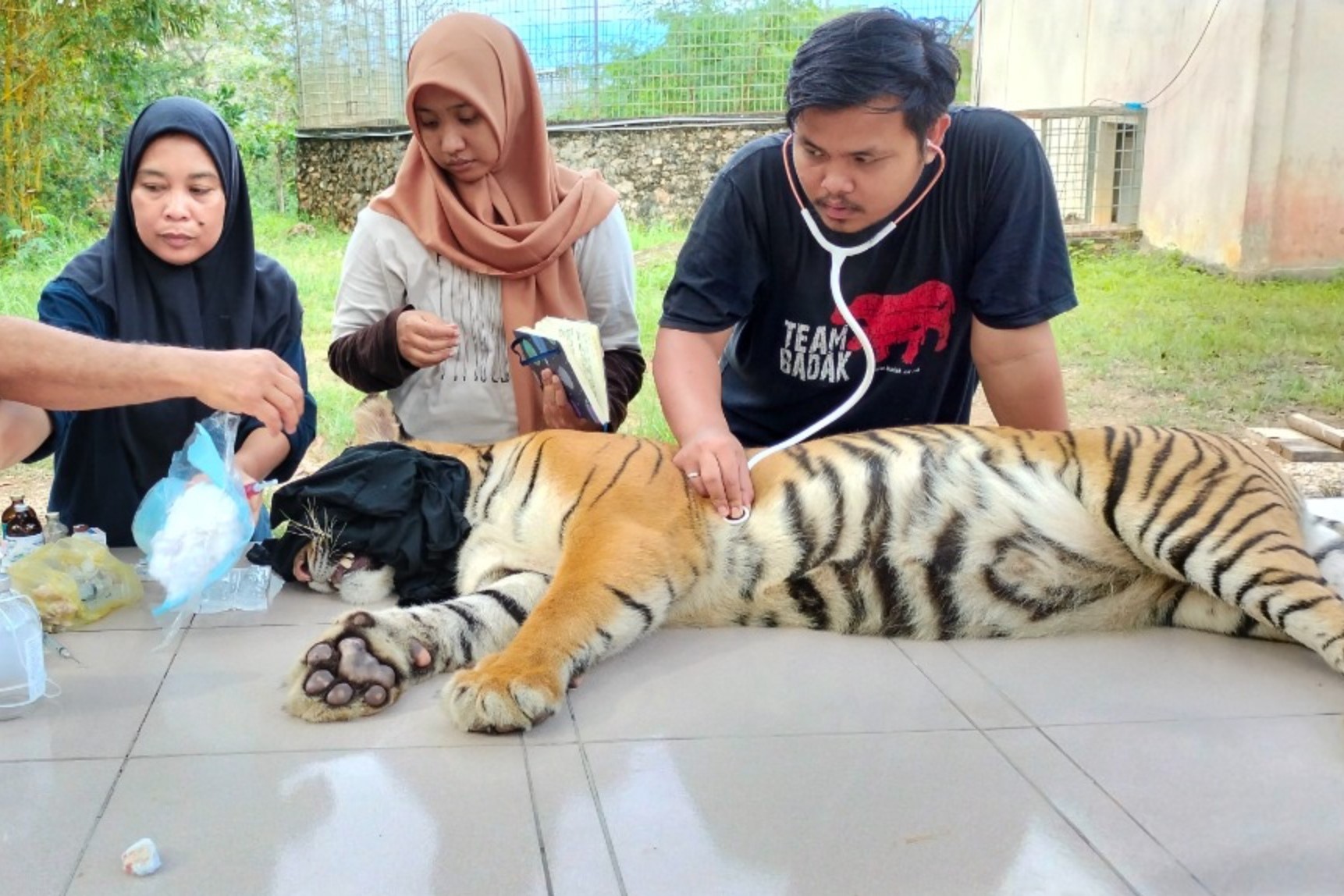 HAkA and FKL
Forest and Nature Agency (HAkA) is a small NGO based in the Leuser Ecosystem and along with FKL, they've trained and supported Sumatra's first ever women ranger team. The team call themselves 'Protectors of the Forest', or Mpu Uteun. The women are based in the Damaran Baru Forest Village in North Sumatra and are proud to be Indonesia's first ever female ranger team. Empowering women to take part in forest protection and creating a positive impact against climate change is a big step forward in environmental protection and addressing gender inequality.
Sumatran Ranger Project
Pera has been a ranger with the Sumatran Ranger Project for a number of years. She plays a central role in patrolling the Gunung Leuser National Park, engaging with communities, and destroying snares in the jungle, as you can see in the photo below. Pera also works with forest edge communities to build tiger proof enclosures (also known as cattle corrals), so they can protect their livestock from being hunted by tigers living in the national park nearby. Pera works alongside the community to transport bamboo and logs for the fences, engages with the community, and provides education about how to avoid human-wildlife conflict.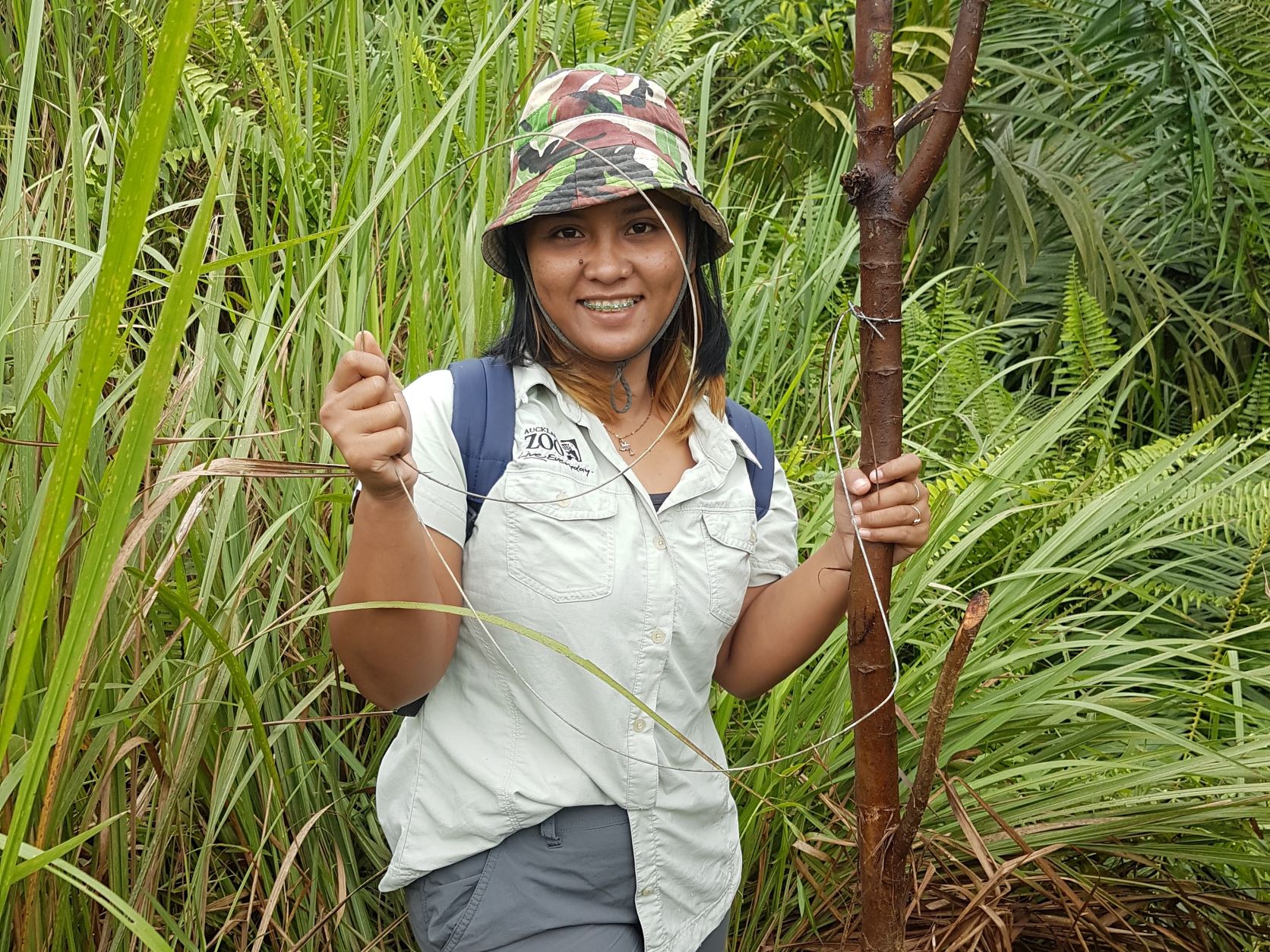 Wildlife Ambulance
The Wildlife Ambulance trains veterinary students at university, many of whom are women. They take part in surgeries, training, and assist with health checks of rescued tigers. Many go on to become vets in veterinary practices or even work in conservation. Below you can see women taking part in training with the Wildlife Ambulance, learning how to perform surgery on an injured sun bear.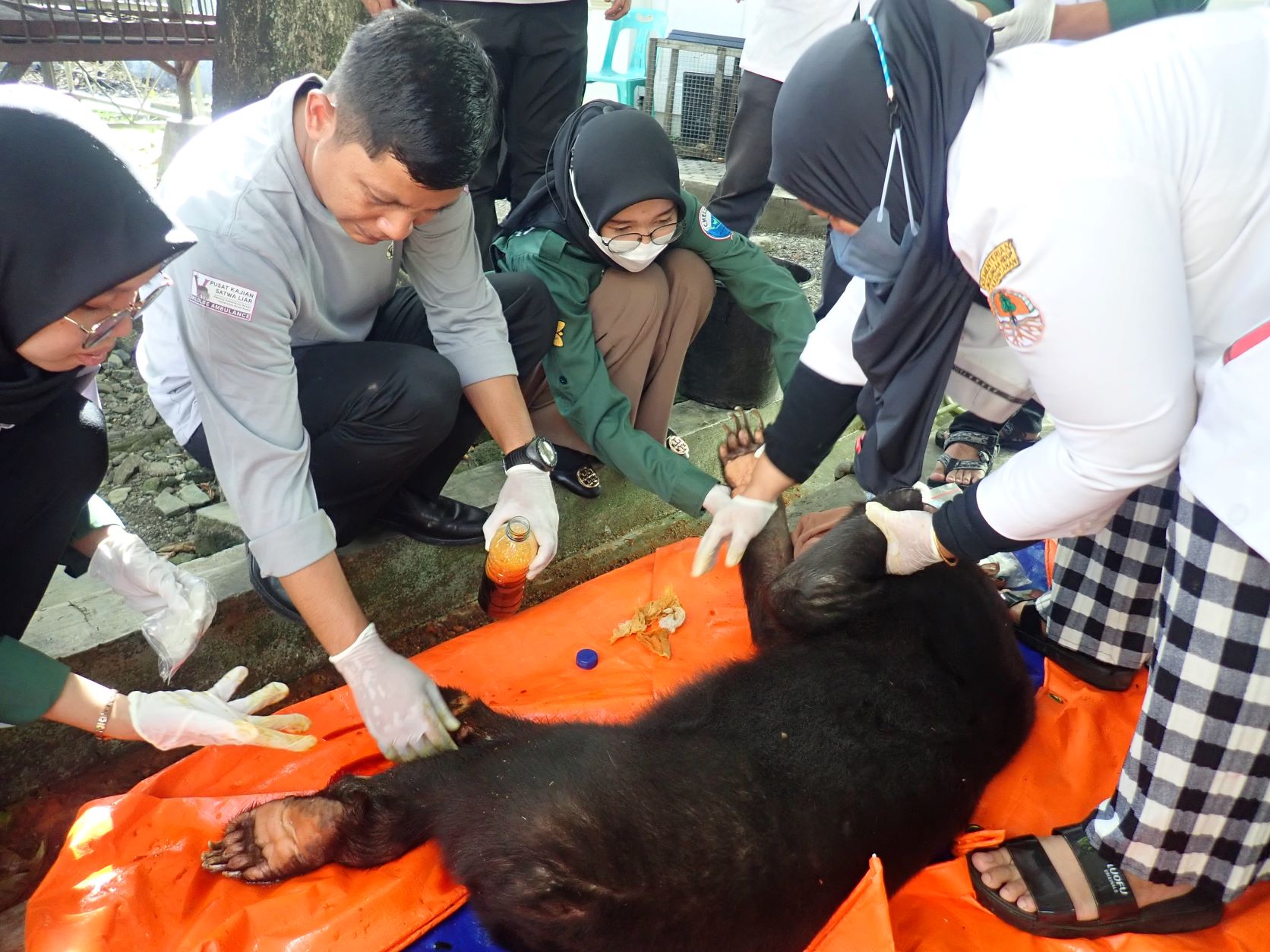 Wildlife Protection Units
In Sumatra's Bukit Tigapuluh Ecosystem, women work in many roles, from camp cook to communications officer, from office administrator to ranger and community outreach worker. Working with our partner Frankfurt Zoological Society (FZS), which also partners with the Nature Conservation Agency, these women are at the forefront of tiger conservation. Dyana is the Assistant Manager of the Wildlife Protection Units (WPU), and has worked with FZS since 2015. In the beginning Dyana started as a database manager and volunteer, and over the years she has demonstrated her leadership skills and transitioned into her current managerial role.